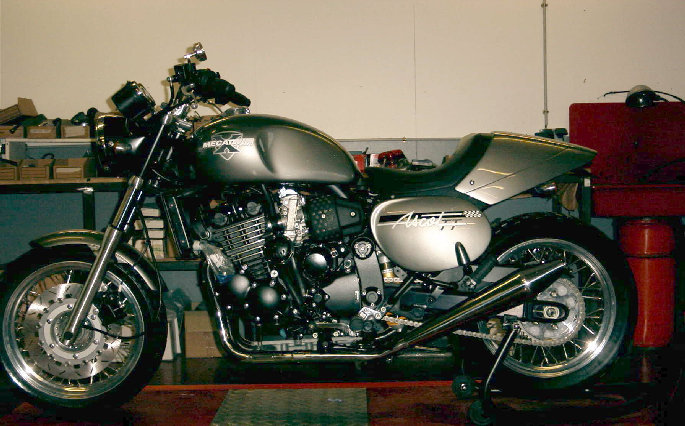 My crazy WEB
My Bike
One of my best toys. This one is an Ascott TT made by the French company MECATWIN.
It is based on a modify TRIUMPH legend.
Pass the cursor on this image to see the differences !
Legend Engine but... with Speed triple cams and electronic.
Very light aluminium wheels and carbon fiber tank.
Special body for a new look and very light weight of 185 kg.